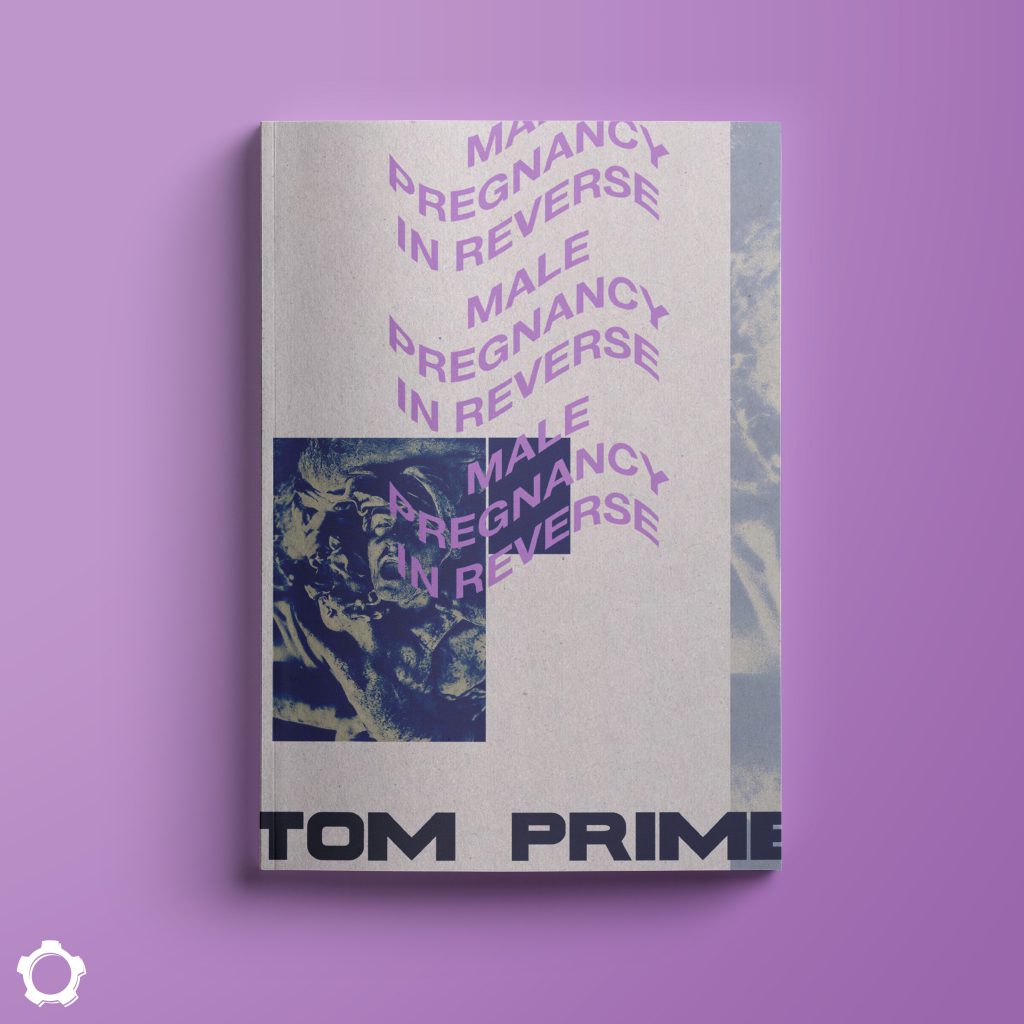 Male Pregnancy in Reverse by TOM PRIME is available now!
Tom Prime is, as described by Daniel Harris, author of The Posthuman Series, "at the forefront of a new generation of avant-gardists." His latest work is a long poem "in 5 Acts" that transmutes a disturbing and sometimes horrifying experience—albeit one which is only ever obliquely and allegorically described—into a dazzling and heady literary puzzle.
You can visit the ShopLocal website below to find Male Pregnancy in Reverse at an independent bookstore near you.

Come join us for the launch for Male Pregnancy in Reverse in Vancouver!
WHERE: Cross and Crows Books
2836 Commercial Dr,  Vancouver
WHEN: Wednesday October 18th, 7 PM
Alongside Tom we are excited to announce guest readings from Mark Laba and Warren Dean Fulton.
Preorder your copy with our friends at Cross & Crows and receive 20% off!
---
TOM PRIME is a PhD candidate at Western University (specializing in 17th century female prophesy). His solo debut collection of poetry Mouthfuls of Space (Anvil) was shortlisted for the Gerald Lampert Memorial prize. He has published 2 collaboratively written collections of poetry with Gary Barwin (Bird Arsonist with New Star and A Cemetery for Holes with Gordon Hill Press). He lives in London, ON.