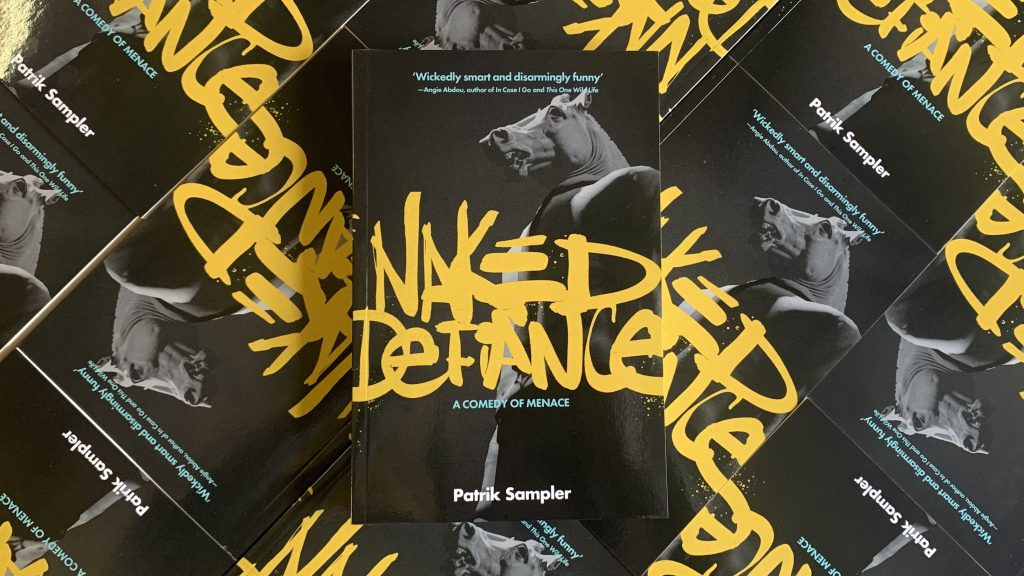 Naked Defiance by Patrik Sampler is available today!
Following a turn-of-the-century radical art group, this compelling novel unfolds as a report on the mysterious death of the group's leader while in police custody, as written by one of its members, Florian Moore (probably a pseudonym). Tensions mount as the group, and their public performances, are threatened by increasingly disturbing disruptions.
Laced with paranoia and dark social commentary, Naked Defiance "comes as a welcome and necessary challenge to the miserable logic of capitalism" according to Angie Abdou.

Click here to Shop Local and find a copy of Naked Defiance at your favourite independent bookstore!
Or online at:
Chapters
Amazon.com
Amazon.ca
Ebooks available on:
Kindle
Kobo
---
PATRIK SAMPLER's writing has appeared in a variety of publications including The Guardian, The Millions, and The Scofield. He has been a contributing editor for the surrealist journal Peculiar Mormyrid, and devoted much of a postgraduate degree to the late-career work of Abe Kobo. Sampler's first novel, The Ocean Container, was published in 2017 by Ninebark Press. He lives near Vancouver.