The weather is finally changing and our fall books have arrived! Check below for where to find them!
GUILTY OF EVERYTHING – JOHN ARMSTRONG
John Armstrong, Buck Cherry of The Modernettes, had an unexcelled view of Vancouver's punk music scene from its discordant late 1970s birth in the city's suburbs through its glorious peak and heroin-addled decline. A natural story teller armed with with a sharp eye and a caustic keyboard, Armstrong brings the scene to life in this classic account, now digitally remastered from the original recording, and restores some never-before-seen scenes in Guilty of Everything.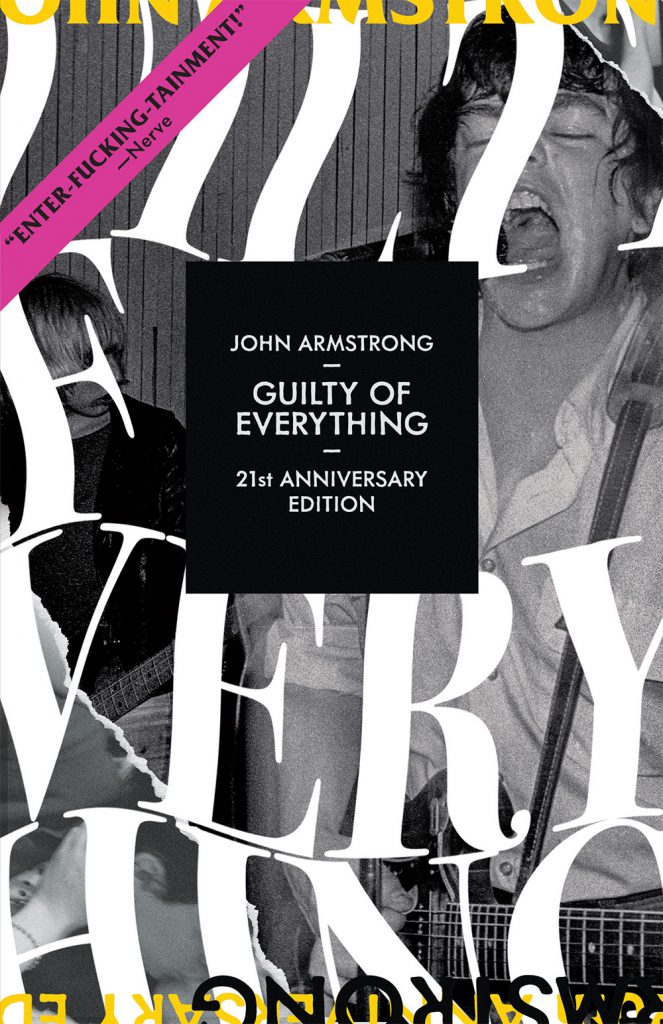 Find Guilty of Everything at your local bookstore:
:: Massy Books – Vancouver, BC
:: Black Bond Books – Vancouver, BC
:: 32 Books – North Vancouver, BC
:: Volume One Bookstore – Duncan, BC
:: Another Story – Toronto, ON
:: Type Books – Toronto, ON
:: Book City – Toronto, ON (Queen St E, Danforth Ave, Bloor St W, & Yonge St)
:: Novel Idea – Kingston, ON
:: The Book Shelf – Guelph, ON
:: McNally Robinson – Winnipeg, MB & Saskatoon, SK
Online at:
:: Chapters Indigo
:: Amazon.ca
:: Amazon.com
:: Rakuten Kobo
:: Amazon Kindle
978155201914 :: $18.00 :: 136pp :: 5.5 x 8.5
---
THE SKY AND THE PATIO – DON GAYTON
The Sky and the Patio, a collection of 25 essays blending the personal with the ecological, reveals that there's more to be told by a tree's rings than just its age, more to be learned from the sockeye than a suitable wine pairing (though author and ecologist Don Gayton also offers his expertise there).
From ponderosa to cheatgrass, forest fires to turtle basking, and the intricacies of backyard viticulture, Gayton takes the lessons learned over a long career and sets them to paper with both a keen scientific eye and a careful, reverent pen.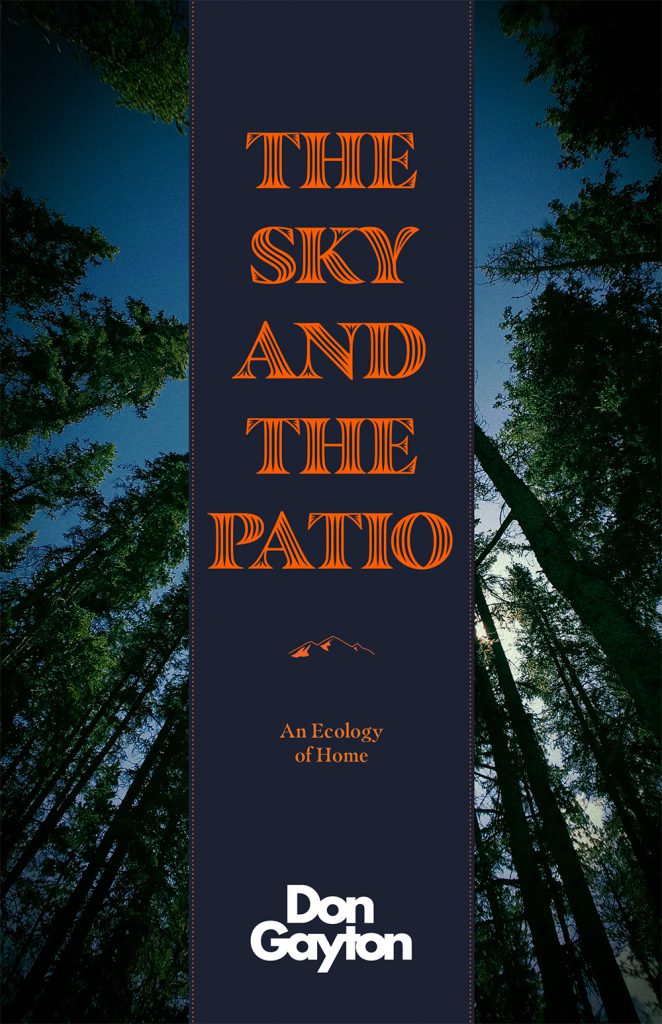 The Sky and the Patio is available at:
:: Massy Books – Vancouver, BC
:: Munro's Books – Victoria, BC
:: Mosaic Books – Kelowna, BC
:: Otter Books – Nelson, BC
:: Pages on Kensington – Calgary, AB
Online at:
:: Chapters Indigo
:: Amazon.ca
:: Amazon.com
:: Rakuten Kobo
:: Amazon Kindle
9781554201945 :: $18.00 :: 216 pages :: 5.5 x 8.5