Join us at the historic Leir House in Penticton next month for the launch of Don Gayton's latest book, The Sky and the Patio hosted by former CBC broadcaster, Bob Nicholson.
Ecologist Don Gayton holds a frame up to his own backyard Okanagan Valley, revealing that there's more to be told by a tree's rings than just its age, more to be learned from the sockeye than a suitable wine pairing (though Gayton also offers his expertise there). From the wonders of composting to the finicky particulars of at-home-viticulture and cannabis growing, these 25 essays draw together lessons learned over a career of ecological research guided by both an attentive, scientific eye and a careful, reverent pen.
WHEN: Friday December 9 – 7PM PST
WHERE: The Leir House
220 Manor Park Avenue, Penticton
There will be books, wine, and plenty of wisdom to be shared! RSVP and check the event page here on Facebook for updates.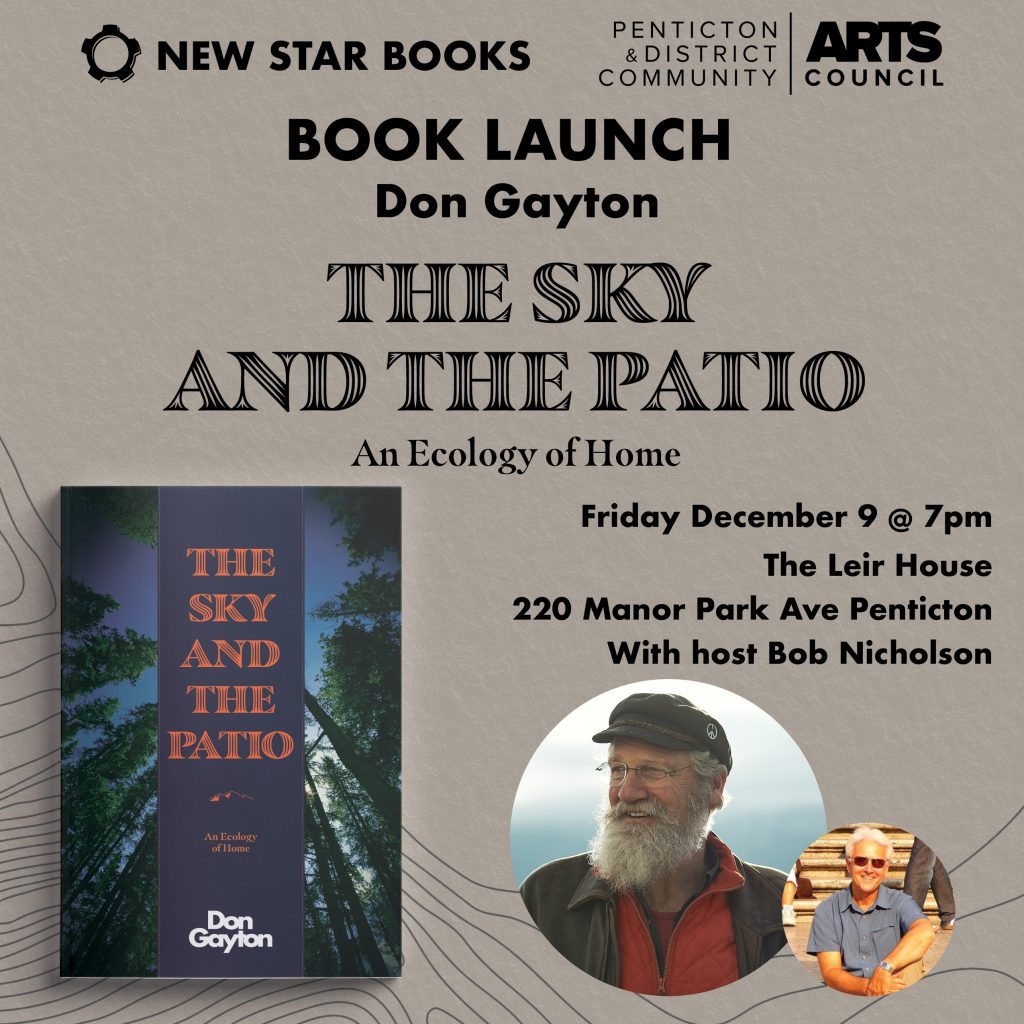 Watch this space for announcements about future BC launches for The Sky and the Patio.