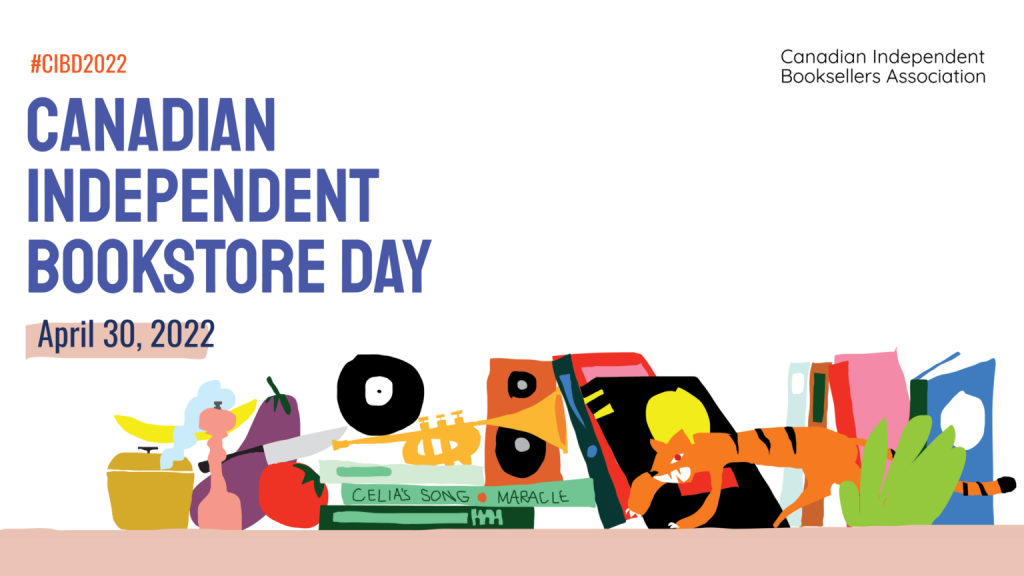 Saturday April 30 is Canadian Independent Bookstore Day!
The annual day when readers, writers, illustrators, publishers, and other industry supporters come together to celebrate indie bookstores across Canada. By joining the celebration, you are advocating for independent businesses, supporting a flourishing bookselling community, and investing in Canadian culture.
As a small press, New Star has always had a deep appreciation for independently owned bookstores and their passionately dedicated booksellers. Throughout the years we've found our most ardent readers through these stores, through the finely tuned skills of booksellers and their ability to create genuine excitement and connection within their communities. These past few years have only served to strengthen our faith in the indies as the backbone of Canadian bookselling.
So this weekend we encourage you to head out and buy a book or two (or three). Check out CIBA's handy map to find your closest indie bookstore!
You can find New Star's books alongside other fantastically curated titles on the shelves of these independent bookstores:
:: Massy Books
:: Munro's Books
:: Iron Dog Books
:: Mosaic Books
:: People's Co-op Bookstore
:: Queen Books
:: Book City
:: Type Books
:: Another Story Bookshop
:: Novel Idea
:: Words Worth Books
:: McNally Robinson
:: Shelf Life Books