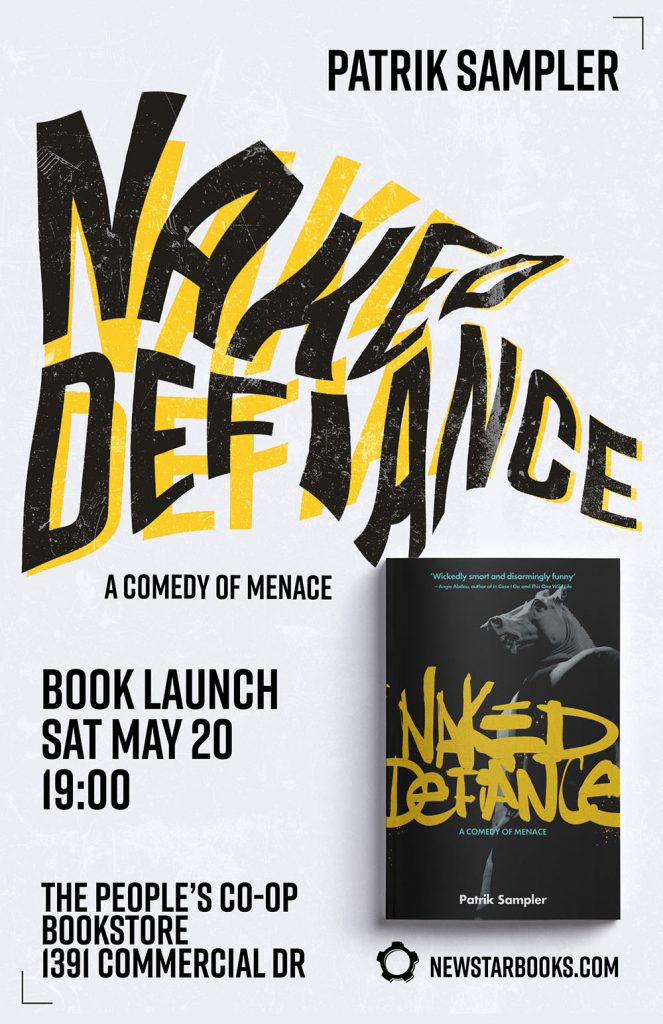 Join us in Vancouver to celebrate the launch of Patrik Sampler's latest book, Naked Defiance. Described by author Angie Abdou as 'wickedly smart and disarmingly funny', Naked Defiance is the story of a turn-of-the-century radical art group and its charismatic leader. It is written by one of the group's members, Florian Moore (probably a pseudonym), and lands on the desk of novelist / editor Patrik Sampler, who is tasked with preparing Moore's manuscript for publication.
WHEN: Saturday May 20
7:00pm
WHERE: People's Co-Op Bookstore 1391, Commercial Drive Vancouver 
This event will include a reading and a discussion/Q&A session, followed by snacks and drinks.