A wry, propulsive, visceral collection of stories about the afterlives of utopia – imagined and real – from the author of the Writers' Trust Prize-Winning Siege 13.
In his first book since the award-winning Siege 13, Tamas Dobozy joins New Star with Ghost Geographies, a collection of stories, each of which vividly imagines a number of unsettled utopias populated by decadent and absurd personalities.
Fleeing communist Budapest by air balloon, a wrestler tries to reinvent himself in Canada. On a formal invitation from the Party's General Secretary, a Belgian bureaucrat "defects" to communist Hungary, chasing the dream of a better world. Meanwhile, a provocateur filmmaker drinks and blasts his way to a final, celluloid confrontation with fascism, while an enfant terrible philosopher works on his prophetic, posthumously panned masterpiece, Dyschrony.
Ghost Geographies contains 13 short fictions and novellas, including "Krasnogorsk-2" (National Magazine Awards 2014 Gold Medal for Fiction), and "Crosswords" (Previously "No. 10" Best Canadian Short Stories 2017), all of which delight and intrigue with a complexity inviting comparison to the worlds of Bolaño.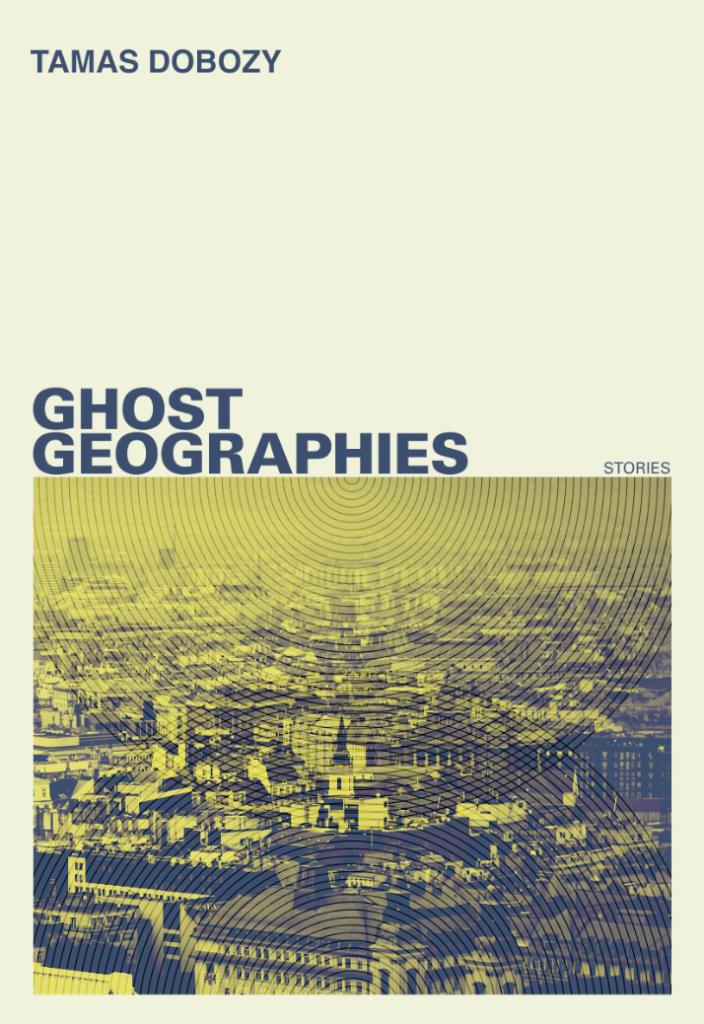 Cover design by Oliver McPartlin
Tamas Dobozy is the author of three previous collections of short fiction and novellas: When X Equals Marylou (Arsenal Pulp Press, 2003), Last Notes and Other Stories (HarperCollins Canada / Arcade [US] 2005), and the Governor General's Award finalist and Writers' Trust Award winner, Siege 13 (Thomas Allen / Milkweed [US] 2012).
Available September 16, 2021
320 pages :: 5.5 x 8.25
$24 CAD :: $20 USD
ISBN 9781554201792