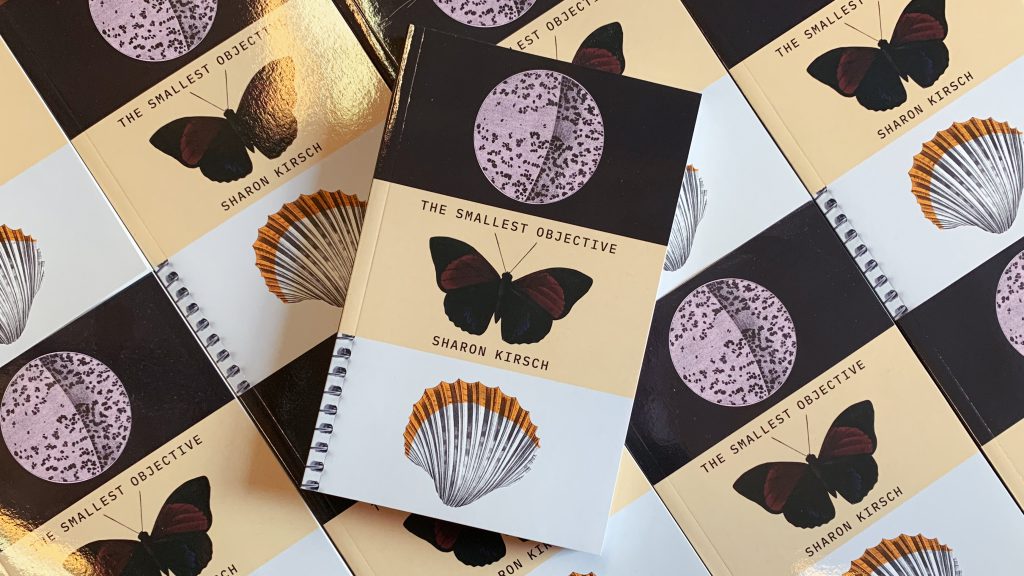 We are thrilled to share that The Smallest Objective has been shortlisted for the Vine Awards for Canadian Jewish Literature in the History category. Presented by the Koffler Centre of the Arts, each year the Vine Awards honour the best Canadian Jewish writers and non-Jewish Canadian authors who deal with Jewish subjects.
This year's jury consisted of Zelda Abramson, Nathan Adler and Naomi K. Lewis, here's some of what they had to say about The Smallest Objective:
"With poetic prose, and a proclivity for listings of things, Kirsch has a microscopic attention to detail that matches the theme of objects put under scrutiny to divine secrets. This writing has a way of hinting at the ineffable and drawing synaptic connections that reveal a real playfulness and love of words."
Winners will be announced on November 23 at an online awards ceremony! Find all the details on the Koffler Centre's website.
Ahead of the awards ceremony, Kirsch will be joining fellow shortlisted authors, Rachel Matlow and Myriam Steinberg, as well as illustrator Christache, with juror Zelda Abramson for a special virtual panel on the themes of memoir and motherhood. The panel, also online, will be live on November 18. Details and registration here.
Both of these events are free and open to the public!
A fantastic review appeared in Canada's History in which Sharon Hanna calls The Smallest Objective "…an unexpectedly relevant book for our time, when we've been confined to our homes like never before." You can read the entire review right here.
Also in November, Kirsch will be discussing the book for the Atwater Library Lunchtime Series, a fantastic weekly series featuring presentations from various experts from writers and artists, to scientists and intellectuals – these events are still running online so be sure to check out the full program and register for Sharon's event on November 25th.
Looking for even more?
You can also listen to a podcast episode from the Côte Saint-Luc library featuring The Smallest Objective. Read a new flash non-fiction story over on the Jewish Women of Words site. Or take a look behind the scenes in this fantastic interview with Gila Green.