Marc Edge's The Postmedia Effect  has been making waves in the media as of late, check below for all the buzz. But first, an event announcement!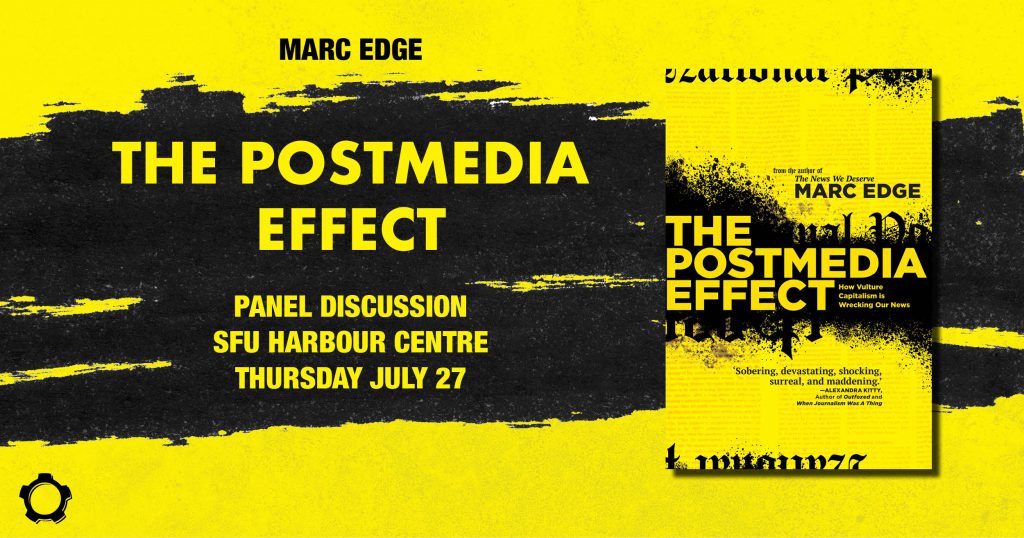 Join us for an informative and fascinating discussion at SFU's Harbour Centre campus on Thursday July 27, as Edge leads a panel discussion on topics surrounding Postmedia and its fall from grace, Canadian media, and democratic media policies and what they mean for the future.
Thursday July 27th, 7:00pm
Teck Gallery Lounge Room 1400 (Updated)– SFU Harbour Centre
555 W Hastings St, Vancouver
Stay tuned for an announcement on the panelists!
In this opinion piece for The Globe and Mail, Edge writes "The hedge funds have unfortunately followed the "harvesting" strategy of cutting costs and selling off assets on the assumption that newspapers are dying. Publications which have instead invested in quality content and developed a loyal base of online subscribers, however, have found that there is still a solid business model for newspapers, even in print. Time will soon grind further upon Postmedia, and it should be allowed to decline. Federal subsidies work only to keep payments flowing to hedge funds, with debatable returns for taxpayers.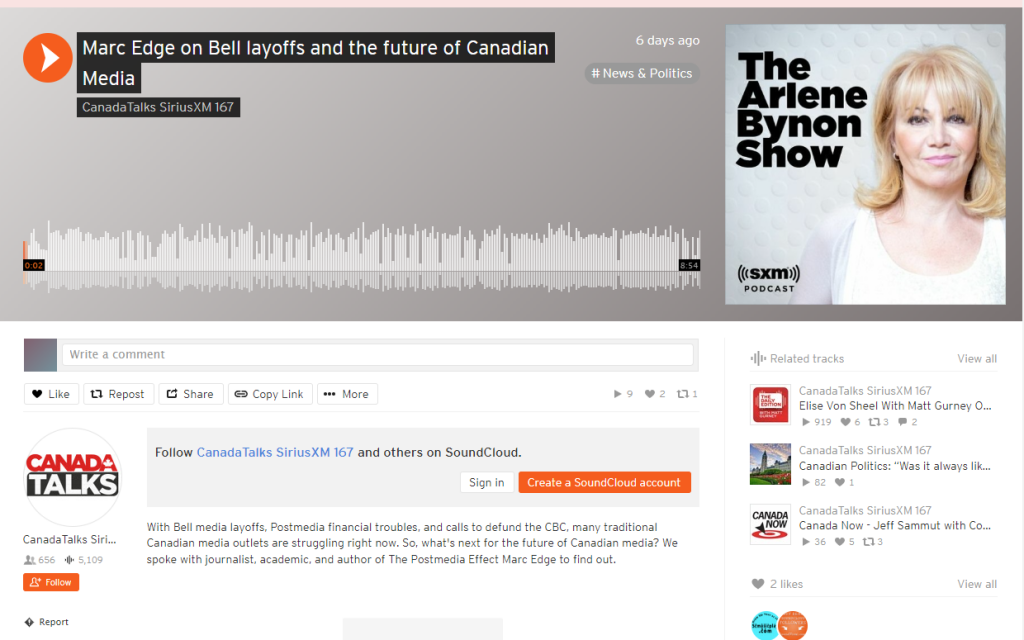 Marc has also been interviewed for Canada Talks by Arlene Bynon on SiriusXM. He discusses the future of Canadian media in view of the recent Bell layoffs, Postmedia financial troubles, calls to defund the CBC, and the many traditional Canadian media outlets that are struggling right now.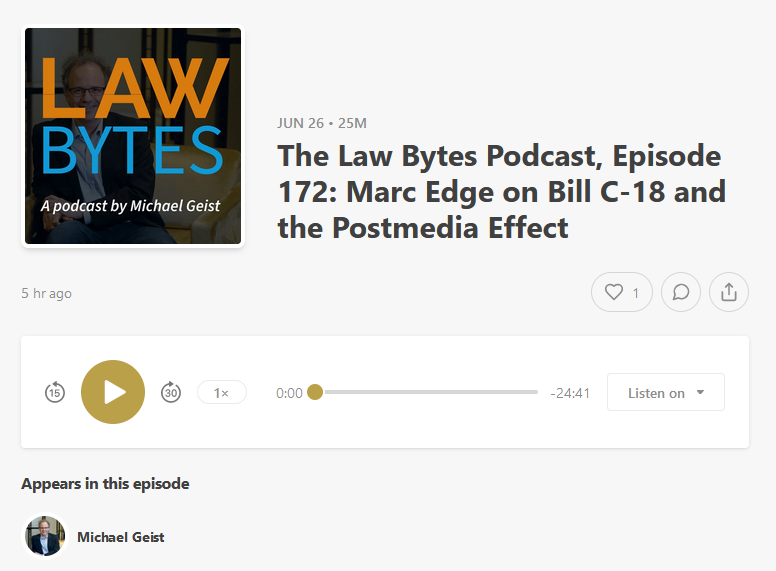 Marc appears as a guest on the Law Bytes podcast with Michael Geist. He helps make sense of Bill C-18 that led Meta to confirm that it will be blocking news sharing on its Facebook and Instagram platforms given the economic costs and uncertainty with the law. Marc discusses this bill as a continuum of lobbying for government support that has resulted in hundreds of millions of dollars, as examined in The Postmedia Effect. Listen to the podcast episode here.
You can also follow along with Marc as he takes over a guest spot on Terry Glavin's substack, The Real Story for a three part series. The first instalment, The News, Past Tense is up now. Delving into the shaky foundations on which today's hollowed-out newsrooms are now balanced.
The Postmedia Effect has also ruffled a few feathers over at the Postmedia-owned Financial Post. It seems Terence Corcoran is not-too-chuffed with Edge's 'ideological smear job', give it a read…