Out in Toronto you can catch Tom Prime joining the line up of fantastic poets in the Art Bar Poetry Series! He will be reading from his forthcoming collection, Male Pregnancy in Reverse, releasing on September 30th! Also reading on the evening are George Elliot Clarke and Jovan Shadd.
WHERE: Free Times Cafe
320 College St, Toronto
WHEN: Monday September 18th, 7 PM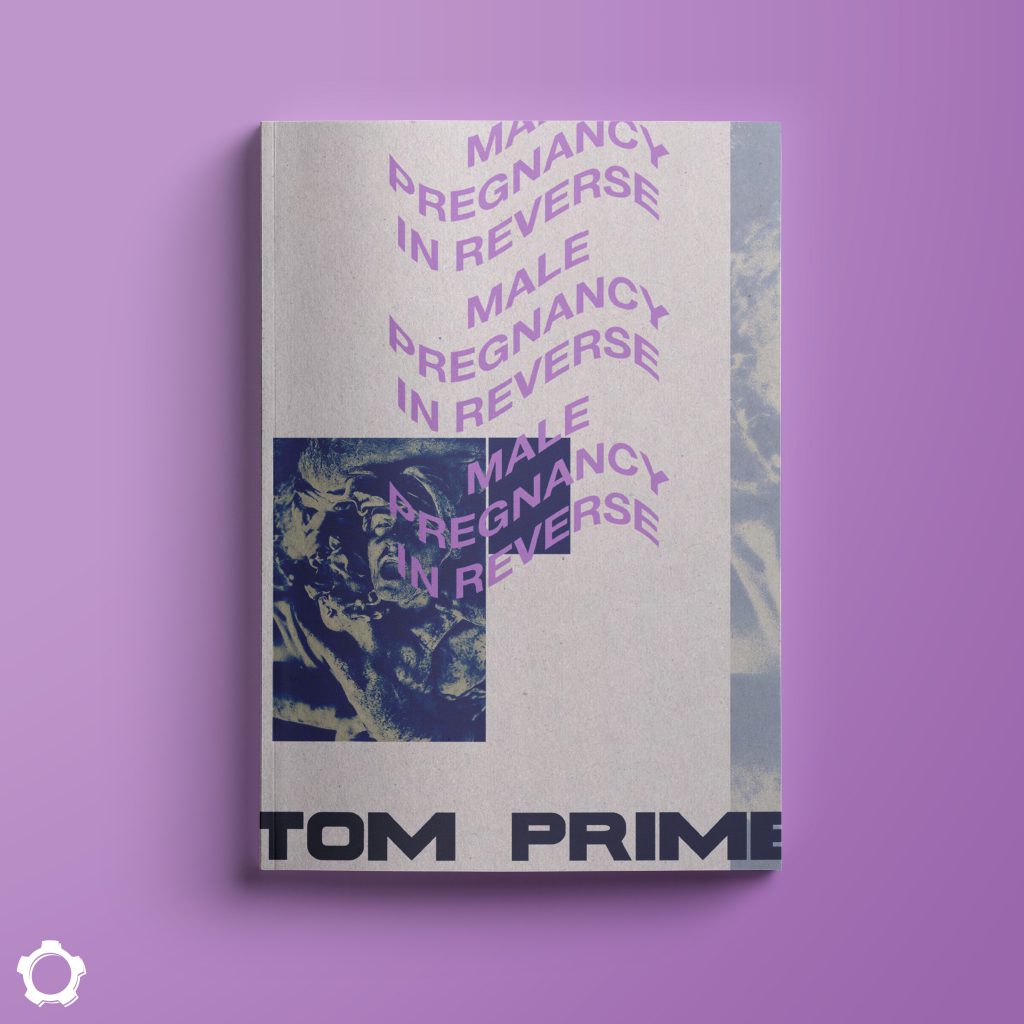 Tom Prime is, as described by Daniel Harris, author of The Posthuman Series, "at the forefront of a new generation of avant-gardists." His latest work is a long poem "in 5 Acts" that transmutes a disturbing and sometimes horrifying experience—albeit one which is only ever obliquely and allegorically described—into a dazzling and heady literary puzzle.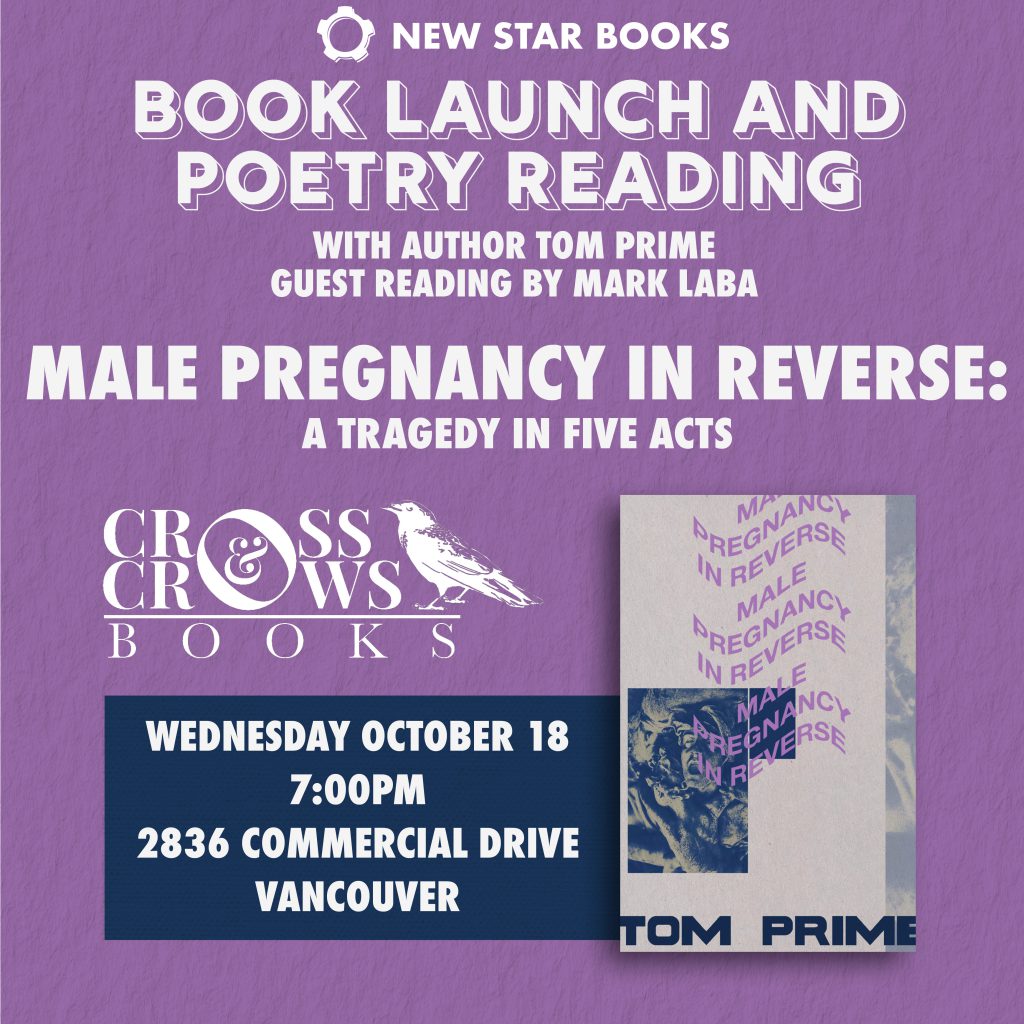 Tom will also be reading with Mark Laba in Vancouver in October:
WHERE: Cross and Crows Books, 2836 Commercial Drive
WHEN: Wednesday October 18th, 7-8.30 PM
Please note that if you wish to reserve a seat at the event, you may add the FREE ticket below to your cart when purchasing your book at the Cross and Crows website. All Preorders (not-yet-published books) are 20% off, taken at checkout. Preorders must be prepaid to receive the discount.