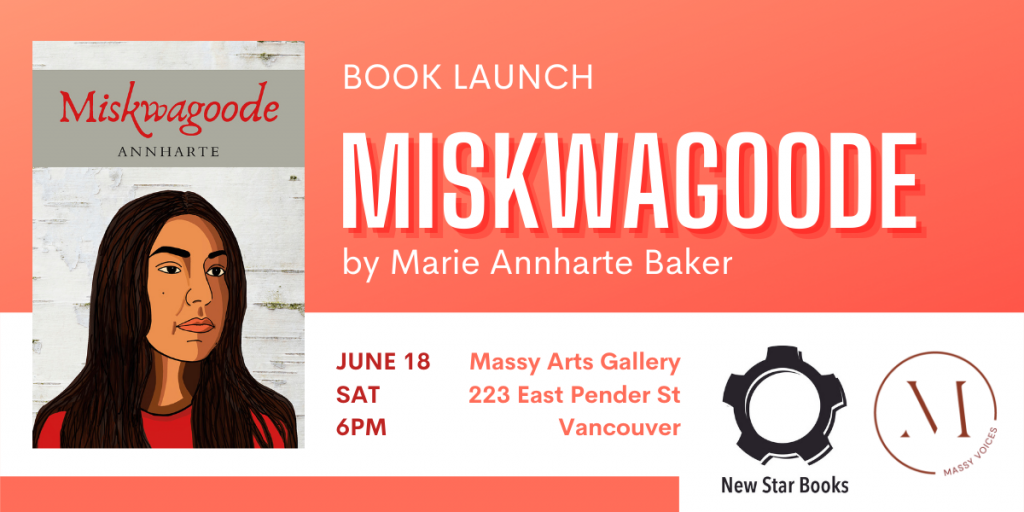 Join us on June 18 for the launch of Annharte's Miskwagoode at the Massy Arts Gallery!
Presented by Massy Voices, the launch will also feature performances by Madeline Terbasket (Annharte's grandchild and artist of the illustration featured on the cover of Miskwagoode) as well as comedian Savannah Erasmus.
WHEN: Saturday June 18 6:00pm
WHERE: Massy Arts Gallery
23 East Pender St, Vancouver
This event is free and open to all, but be sure to register here on Eventbrite.
We've got a couple more events up our sleeves for the summer. Watch this space or keep tabs on our Instagram and Facebook for announcements coming soon!