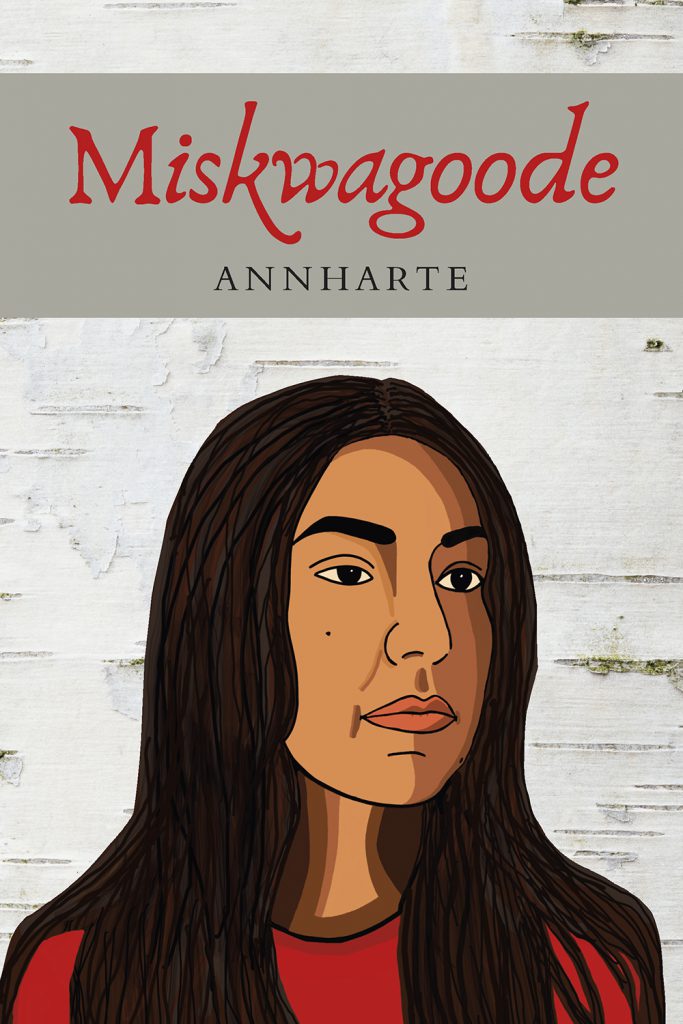 We are excited to reveal the cover of Miskwagoode, the fifth collection from Anishinaabe poet Annharte. Available March 17. The cover features an illustration from, Madeline Terbasket, an artist, performer, and Annharte's grandchild. Miskwagoode also opens with two introductions from Forrest and Soffia Funmaker, Annharte's son and granddaughter.
Equal parts cheeky and clear-sighted, Miskwagoode sets playful scenes of rez life against a backdrop of unreconciled realities within Indigenous experience. Between botched haircuts and horny old guys, Annharte acts as "witness not survivor" to the poverty, sickness, despair, violence, sexism, and sexual abuse still flowing from the consequences of colonialism's "swivelled meanings"
'Granarchist coyotric Annharte's Miskwagoode brings the anticolonial fire, critique, and medicine much needed in "Canadian Literature." From pretendians to the Truth and Reconcilitation Commission to tokenism, Annharte's legendary wry humour and biting commentary will delightbutwithguypunches both new readers and those familiar with Annharte's germinal writing. This surprisingly tender collection is for mothers missed, a call to "retaliation not reconciliation" for "sisters fallen not forgotten," for those we honour "valentine day winter eve / time being always time immemorial."'
– Mercedes Eng
---
ANNHARTE (Marie Baker) is Anishinaabe (Little Saskatchewan First Nation, Manitoba). She is the author of four previous books of poetry: Being On the Moon (1990), Columbus Coyote Cafe (1995), Exercises in Lip Pointing (2003), and Indigena Awry (2013). Her book of essays, a/k/a, was published in 2012 by Capilano University Editions. She lives in Gypsumville, Manitoba.