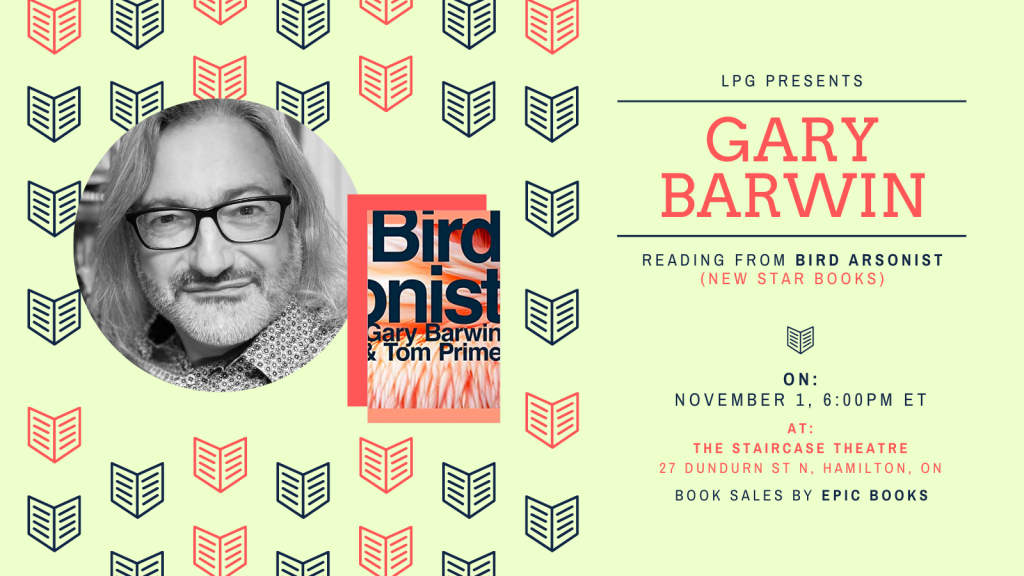 Catch Gary Barwin reading from Bird Arsonist at the Staircase Theatre in Hamilton next month alongside a lineup of fantastic readers for the Indie Reading Room series!
Presented by the Literary Press Group of Canada, the Indie Reading Room series is hosting four events across Canada. Check their social media for events in Vancouver, Edmonton, and St. John's!
Also reading at the Hamilton event: Rod Carley, Kimia Eslah, Fareh Malik, C. I. Matthews, Radha S. Menon, Peggy Nash, Erin Pepler, Lorrie Potvin, and Janet Trull
WHEN:
November 1 – 6:00PM ET
WHERE:
The Staircase Theatre
27 Dundurn St N, Hamilton
Check the Facebook event here for updates!