In a hillside

above my dry town

I dug a hole out

of which I lifted

a knife, a baseball

and finally

this poem.
The indefatigable George Bowering graces our lineup yet again this year. In Could Be, Bowering has assembled a collection of poems that are suffused with the warmth and curiosity of any young poet and which span short lyric verse, "found" stuff, and a long poem ("Sitting in Jalisco"). Following the early 2021 release of his engagingly playful Stein-inspired memoir, Soft Zipper, Bowering continues to produce at the height of his powers, and with all the usual wit and craft that readers have come to expect from one of Canada's literary greats.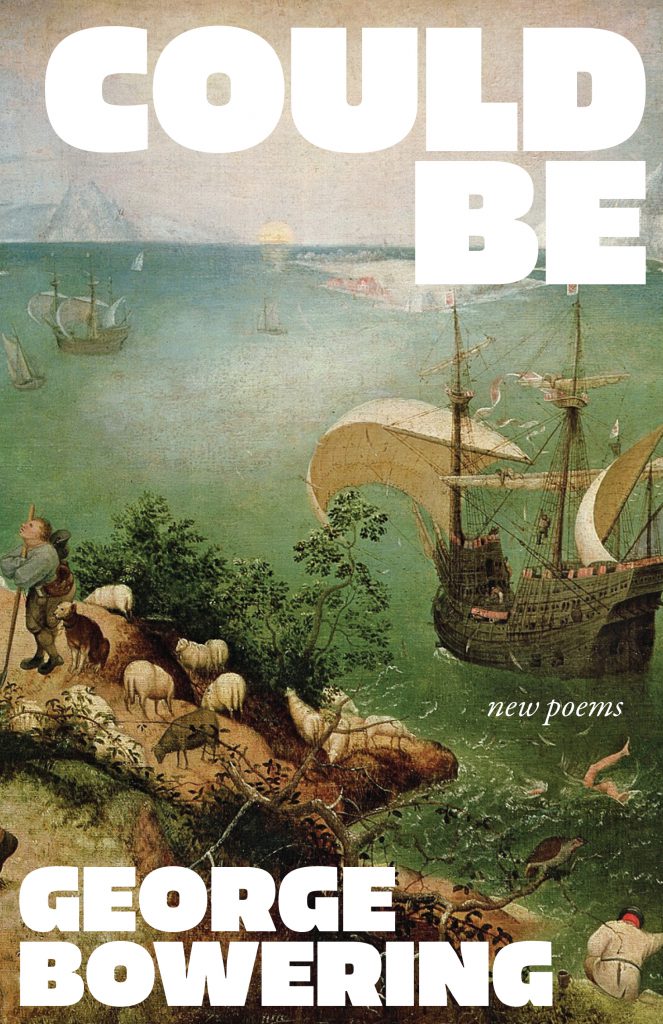 Cover design by Oliver McPartlin
George Bowering is a poet, novelist, memorist, essayist, critic, and legend of Canadian letters. He is Canada's first Parliamentary Poet Laureate and a two-time G-G winner. Of his 100-plus books, his most recent include: Soft Zipper (non-fiction, 2021), Writing and Reading (essays, 2019), No One (fiction, 2018), Ten Women (stories, 2015), and The World, I Guess (poetry, 2015).
Available June 24, 2021
120 pages :: 5.5 x 8.5
$18 CAD :: $16 USD
ISBN: 9781554201785