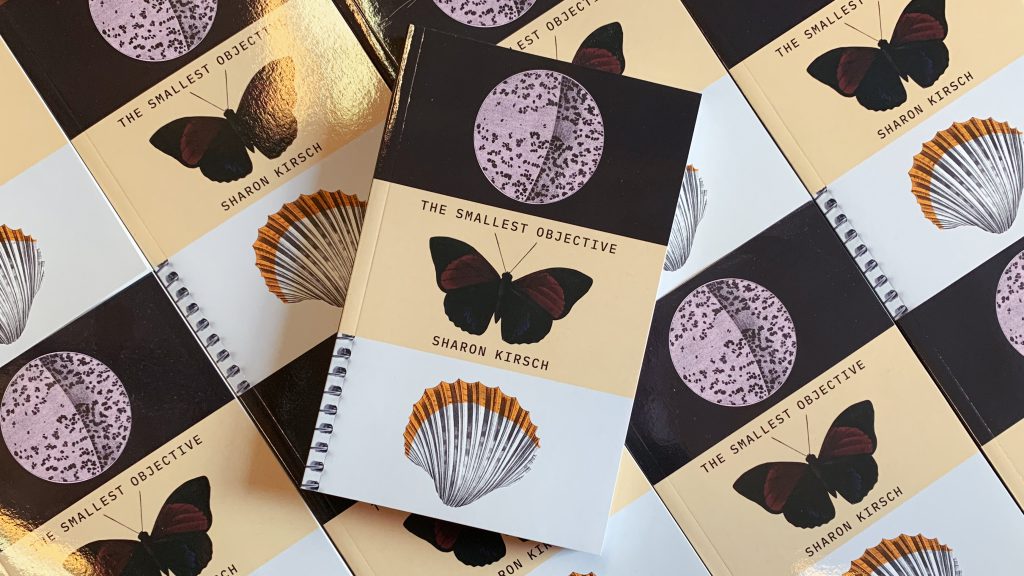 The winners of the 2021 Vine Awards, presented by the Koffler Centre for the Arts, were announced live last night on November 23 and we were thrilled to watch along here at New Star Books as Sharon Kirsch's memoir, The Smallest Obejctive took home the prize in the History category. Watch the full awards ceremony.
The Vine Awards for Canadian Jewish Literature is an annual national awards program that honours both the best Canadian Jewish writers and non-Jewish Canadian authors who deal with Jewish subjects in Fiction, History, Non-Fiction, Young Adult/Children's literature, and Poetry.
Here's what the jury had to say about The Smallest Objective:

"In the wake of her mother's illness, and driven by lore of hidden treasure, Kirsch excavates history from ephemera found in her parent's home; she follows clues to wherever they lead in a meandering path along different research trajectories that unearth mysteries and figures from her family tree. With poetic prose, and a proclivity for listings of things, Kirsch has a microscopic attention to detail that matches the theme of objects put under scrutiny to divine secrets. This writing has a way of hinting at the ineffable and drawing synaptic connections that reveal a real playfulness and love of words. This listing is stylistic, but also a method for coping with grief. There are themes of memory and forgetting, loss and lost things, and of course the search for treasure, where things — letters, postcards, photographs, slides, seashells, and rocks — become archival documents."
We would like to extend our congratulations to the shortlsited authors in all categories and especially to Paul Roberts Bentley and Celia Rabinovitch, whose books it was an honour to be shortlisted alongside! Our gratitude also to the Koffler Centre, the Lillian and Norman Glowinsky Family Foundation, and the 2021 jurors, Zelda Abramson, Nathan Adler and Naomi K. Lewis.
Sharon also participated in a virtual panel on November 18 with fellow shortlisted authors, Rachel Matlow, Myriam Steinberg, and illustrator, Christache on the themes of memoir, motherhood, and lived experience – you can watch that panel right here on YouTube.