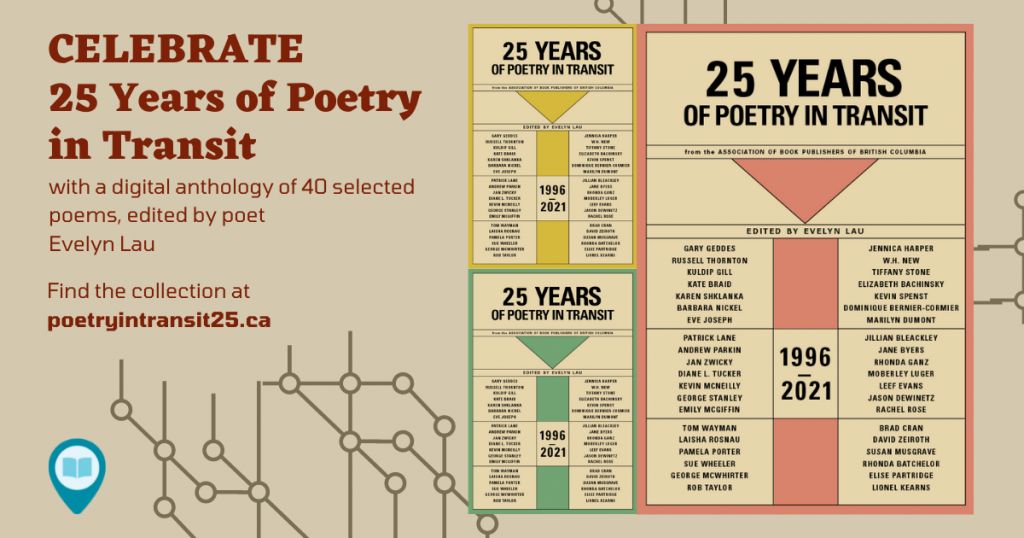 Poetry in Transit, an initiative featuring poems on buses and SkyTrains across the TransLink system here in British Columbia, celebrates its 25th anniversary!
Read Local BC and The Association of Book Publishers of BC have marked this occassion with the publication of an anthology of 40 selected poems from the PiT archives, edited and introduced by poet Evelyn Lau.
George Stanley's poem 'waiting' from the 2013 collection After Desire has been included in this wonderful anniversary edition. Check out the anthology at poetryintransit25.ca or keep your eyes peeled around BC transit for copies hidded around the TransLink system.