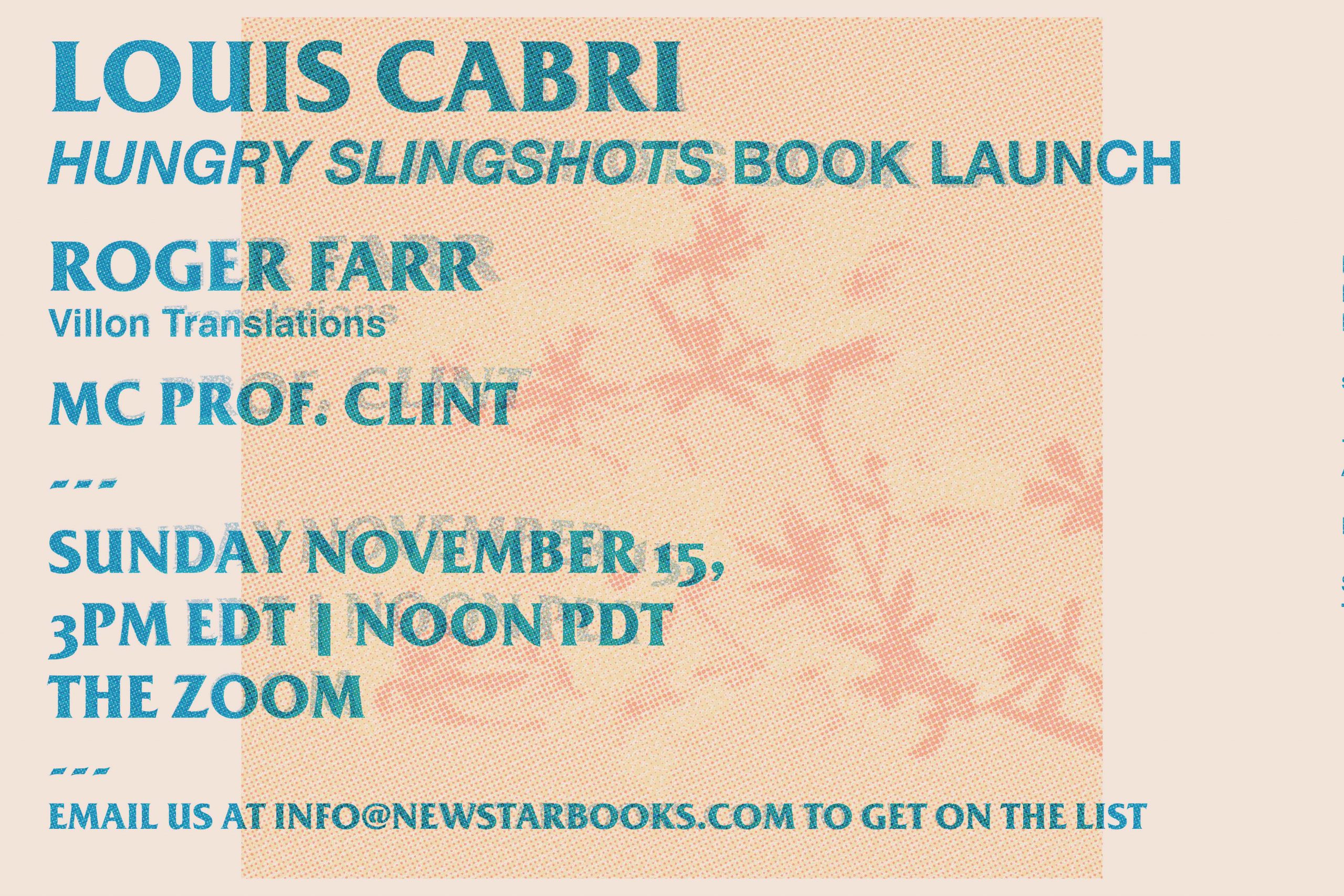 Here at New Star Books we're excited to announce the second and final event in the Spring We Never Had Book Launch Series, the hungrily anticipated launch for Hungry Slingshots by Louis Cabri, LIVE! at The Zoom on Sunday, November 15.
Special Guest Roger Farr will be opening for Louis Cabri with a set from his new production After Villon.  Your host/MC for this Sunday matinee book launch / reading is Clint Burnham.
Hungry Slingshots, Louis Cabri's first book since Posh Lust in 2014, presents fifteen new works anchored by the eponymic series riffing on a poetic form all the rage during an interesting (17th C.) moment in French history.  Ranging in form but not intent, Hungry Slingshots is redolent with the sights, sounds, and tastes of the present spectacle.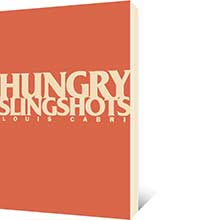 Roger Farr is the author of long-ago 2019's I Am a City Still But Soon I Shan't Be and IKMQ.  His work-in-progress After Villon translates also interesting 15th century French person François Villon.
The Zoom show gets under way at 3 pm EST, noon PDT.  Please send us a note at info@newstarbooks.com for the Zoom link.