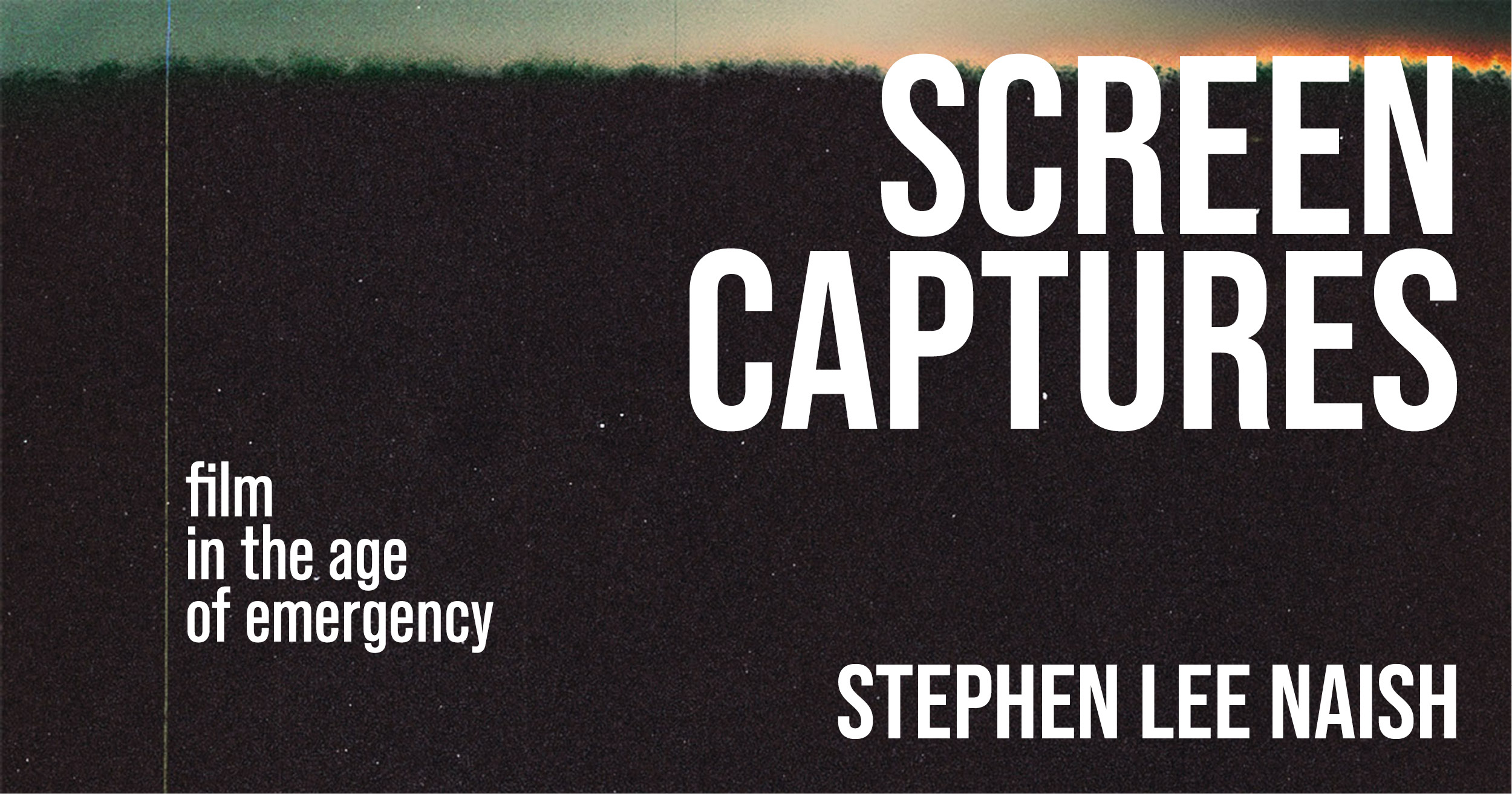 It's finally 'opening night' for Screen Captures: Film in the Age of Emergency – this new collection of essays from Stephen Lee Naish takes us far and wide across the realm of cinema. From Disney blockbuster franchises to Nicolas Cage psychological thrillers, Screen Captures tells, as much as it shows, what lies just out of frame: the impacts of COVID on theatres, the class war of the 1% upon the rest, the climate crisis, the ongoing Disney-fication of franchises, and the audience's active participation in the rewriting and reproduction of their capture by screens.
Naish was recently interviewed by Joel Tscherne for the New Books Network podcast series. You can listen to the episode on Spotify, Apple, or Stitcher, or check it out on the NBN website.
Check out a preview of the book right now, and keep scrolling to find out where you can pick up your copy of Screen Captures today!
Your local bookstores:
:: Someday Books – St. Catharines, ON
:: Book City – Toronto, ON (Queen St E, Danforth Ave, Bloor St W, & Yonge St)
:: Novel Idea – Kingston, ON
:: McNally Robinson – Winnipeg, MB, Saskatoon, SK
:: Munro's Books – Victoria, BC
:: Black Bond Books – Surrey, BC
:: Spartacus Books – Vancouver, BC
:: Bookmark – Halifax, NS
:: Shelf Life Books – Calgary, AB
:: Chapters
Granville St – Vancouver, BC
Robson St – Vancouver, BC
Metrotown – Burnaby, BC
Yonge St – Toronto, ON
Bloor St W – Toronto, ON
Rideau St – Ottawa, ON
Place Montreal Trust – Montreal, QC
Empress St – Winnipeg, MB
Or order online:
:: New Star Books
:: Amazon.com
:: Amazon.ca
:: Chapters
:: UTP Distribution
eBooks are available at:
:: Amazon Kindle
:: Kobo