This summer we're celebrating the two most recent titles from George Bowering: Could Be: New Poems and Soft Zipper: Objects, Food, Rooms.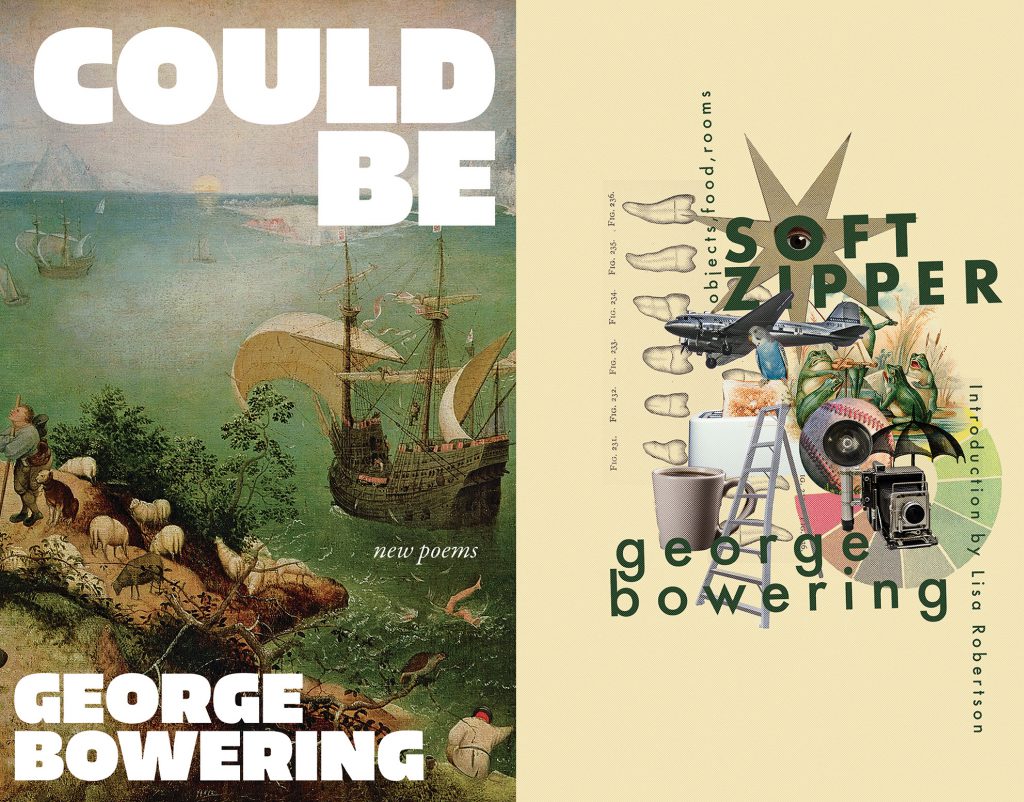 Join us for a double feature launch over on Zoom on Sunday June 27, 2PM PDT. Register here!
"Still producing at the height of his powers" is a cliche that rarely applies as well as it does to George Bowering's recent output. In 'Could Be: New Poems,' gathering work since his close call five years ago, Bowering shows off a wiser, though not necessarily mellower, aspect alongside the wit and unerring ear readers have come to expect from one of our greats.
Glad to be alive, these are poems that look out into the world with fresh eyes, curious as any young poet's. Only now the shadow of mortality finally takes its proper place alongside life's many other sources of magic and wonder. Sunlight and warmth suffuse these poems, formally spanning short lyric verse, "found" stuff, and a long poem ("Sitting in Jalisco"). Rewarding attention as always, with 'Could Be' George Bowering adds to a substantial body of work.
"The supple scale of space, from dresser drawer to American road trip, here folds and regroups the poet's craft — for George's prose is poet's prose, with its joyous attention to the detail of syntax, the humour and mystery of juxtaposition, and the music of tone."
– Lisa Robertson, from the Introduction.
This engaging memoir relates stories about George Bowering's small-town BC upbringing and his parents — his father long dead and his mother more recently passed on at the age of 100 — while at the same time honouring the author's other "parents": Gertrude Stein, Charles Olson, and Roland Barthes.
Read a review of Soft Zipper from Rose Hendrie in the LRC
Pre-order your copy of Could Be right now on:
:: Amazon.ca
:: Amazon.com
Or ask your local bookstore to get it in stock!
And click here to check out where to find Soft Zipper both online and in store.