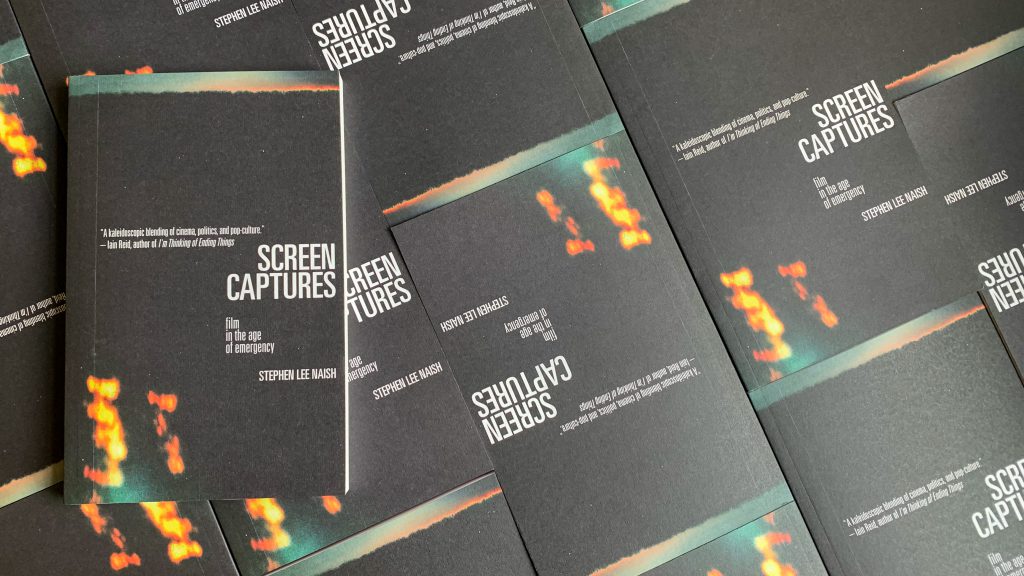 Screen Captures: Film in the Age of Emergency is out and about in your local bookstores, and you can read an excerpt from the book right here on our website.
We're also excited to bring you a handful of short podcast episodes, with author Stephen Lee Naish diving into some of our favourite chapters from the book. If Screen Captures was a movie, these podcasts would live in the DVD bonus features menu. We're not the only ones who remember those…right?
Three episodes are live on SoundCloud right now, you can listen along as Naish ponders the way characters made of circuit boards and wires manage to hack their way into our hearts in the chapter 'Crying At Robots'
In episode two, from 'The Middle Word in Life', we take a look at Dennis Hopper's on-stage interpretation of Rudyard Kipling's poem "If" – a moving and creative re-imagination from the iconic actor and filmmaker.
And finally Hunter S. Thompson's iconic Fear and Loathing in Las Vegas and its 1998 film adaptation from Terry Gilliam starring Johnny Depp take the stage in the final episode on 'The Opening Line'
Click here or listen below!